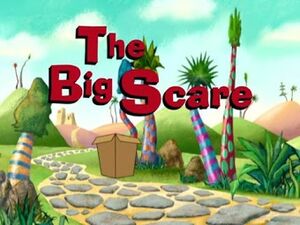 The Beast has a big scare when he sees a mouse! Maggie and Hamilton make friends with Pippi the mouse who, it turns out, is just as scared of the Beast as the Beast is of him. Once they get to know each other, however, they aren't scared anymore, and the Beast gives Pippi a ride back to his home in Cheese Land.
Ad blocker interference detected!
Wikia is a free-to-use site that makes money from advertising. We have a modified experience for viewers using ad blockers

Wikia is not accessible if you've made further modifications. Remove the custom ad blocker rule(s) and the page will load as expected.